Posted on: 13 August 2015
By: admin2
Agrecol Wochenende vom 1. bis 3. 10. 2005 in Weikersheim
Wasser und nachhaltige Landnutzung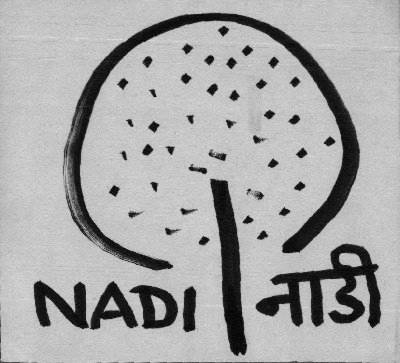 Materialzusammenstellung für das Treffen
Eine Zusammenstellung interessanter Dokumente und Internet-links, die Reinhild Schepers für das Treffen zusammengestellt hat, finden sie hier. (Acrobatdatei ca. 1 MB).
WasserDokumentationAGRECOLWeikersheim.pdf
Zusammenstellung der Präsentationen des Treffens
Eine Art Proceedings des Treffens mit den vorgestellten Präsentationen, einigen Texten und den Teilnehmern finden sie hier. (Acrobatdatei ca 1 MB). Die Präsentation zum Thema ganzheitliche Abwassersysteme ist wegen seiner Größe (1,8 MB) in einer separaten Datei. Unten die Übersicht der Inhalte.
Präsentationen des_AGRECOL-meetings_2005-10
Präsentation Ganzheitliche Abwassersysteme
Additional paper on water-saving opportunities with SRI
Satyanarayana, A; Thiyagarajan, T. M. & Uphoff, Norman:
Opportunities for water saving with higher yield using the system of rice intensification.
Inhaltsübersicht der Präsentationen
Einstieg/Überblick
Ursula Gröhn-Widdern: Wasser und nachhaltige Entwicklung
Hans Hartung: Überlegungen zu Wasser und nachhaltige Landwirtschaft
Systembetrachtungen, Systemvergleiche mit Bezug auf Wasserquantität, Wasserausnutzung, Wasserqualität
Johannes Kotschi: Systembetrachtungen zur Wassernutzung in der Landwirtschaft –
Versuch eines Vergleichs ökologisch – konventionell
Wolfgang Bayer und Evelyn Mathias: Wasser und Tierhaltung
Evelyn Mathias Case study: Camels on the way out in Rajasthan?
Lokale Systeme und gemeinsame Managementansätze
Ann Waters-Bayer Promoting local innovation in water management (Powerpoint)
Ann Waters-Bayer Promoting local innovation in water management (Text)
Thomas Becker Watershed management – a few conceptual thoughts
Wassersparende Technologien und –Techniken
Ganzheitliche Abwassersysteme als Teil der landwirtschaftlichen Produktion (Extra-Datei)
Willem Stoop The "system of rice intensification" (SRI):
a clash between paradigms
Wrap-up
Group Brainstorming